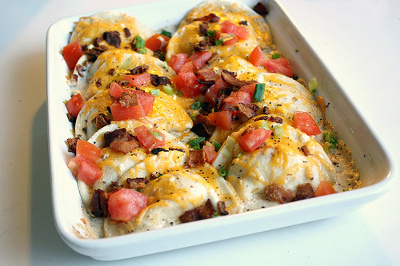 Whenever someone talks about Polish food one name keeps coming back – Pierogies!
They are so many different types of them. Here are the ones we offer:
Potato and Onion,
Meat,
Kraut and mushrooms,
Potato and cheddar,
Strawberries,
Blueberries,
Uszka meat or mushrooms,
One way to preparing them is to bring a large pot of water to a boil and add pierogies. Then cook 4-5 minutes or until they float the top and drain. Another is to use non-stick fry pan, melt the butter with the olive oil. Cook over high heat until the onion is soft and browned and pierogies are nicely browned…and you are done!
Please watch Andrew Zimmern in his "Delicious Destinations" episode talking about Pierogies from Warsaw, Poland.
---